CES 2014 has now come and gone, but some of the tech introduced at the event will likely remain on our minds as we journey through 2014. Here are a few of our favourite picks from CES 2014 that we believe will change the face of tech as we know it.
Asus Transformer Book Duet (TD300)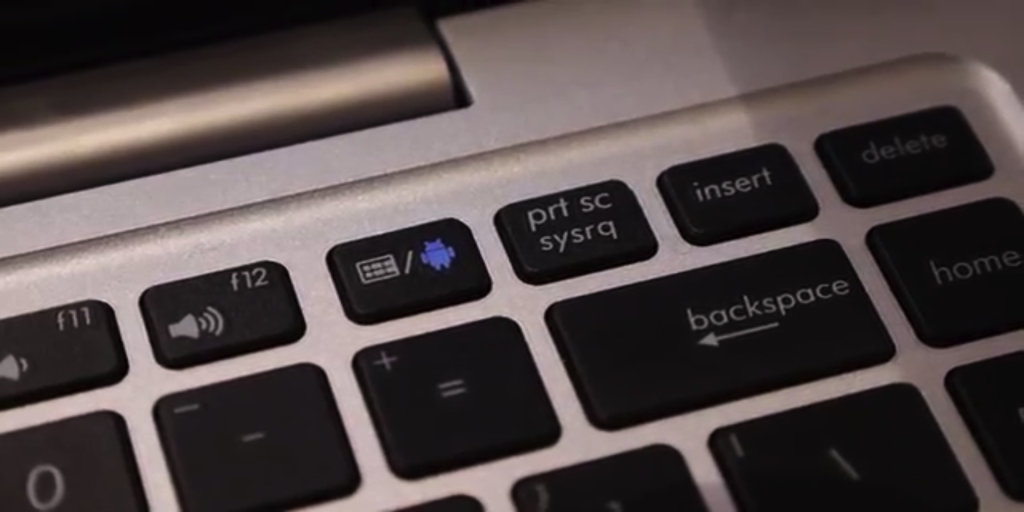 Samsung made us hopeful with its Ativ Q last year, but the product we all wanted never arrived. Asus looks to go beyond Samsung's troubles and release its own dual OS tablet PC experience. Using Intel's Haswell Core chips (i3, i5, i7) and running both Android and Windows operating systems interchangeably with the press of a button, the Asus Transformer Book Duet provides a Windows experience for productivity while offering an Android experience for the leisure gamer who wants to turn his or her laptop into a consumer tablet at the end of the day.
The 13.3-inch display coupled with its dual-OS compatibility is sure to please consumers who want the best of two worlds in one. While Asus has said very little regarding pricing, early estimates state that Asus may likely price the Duet at around $599 for the i3 Haswell Core model while climbing to approximately $799 for the highest-end model. If so, this tablet/laptop hybrid could very well uproot Microsoft's current fortune with its second-generation Surface tablets.
Meizu MX3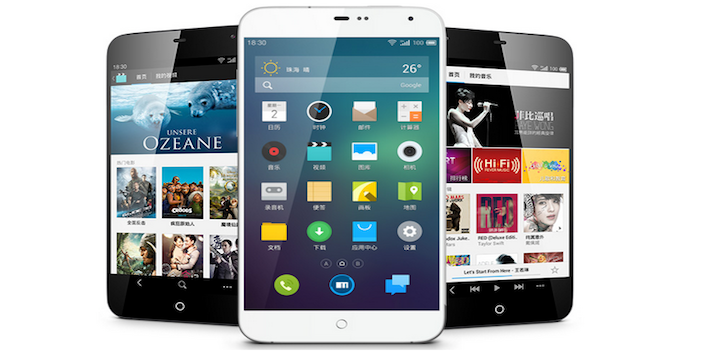 Chinese manufacturer Meizu announced the Meizu MX3 officially last month, but brought it to CES 2014 this year in order to signal the smartphone's arrival in the US this coming Q3 2014. Coming in with a 5.1-inch display, 1800 x 1080 screen resolution, 2GB RAM, 128GB of storage, and running the Android skin Flyme 3.0, the Meizu MX3 is sure to contend with the best of American smartphones for the hearts and minds of American customers.
The Meizu MX3 is the world's first smartphone to boast 128GB of internal memory storage out of the box, and utilises Samsung's Exynos Octa-core processor (5410) to multitask and browse web pages. If Samsung doesn't usher its own Exynos octa-core processor here first, Meizu's MX3 will please tech enthusiasts who have been waiting for Samsung's beauty-in-hiding.
Pebble Steel Smartwatch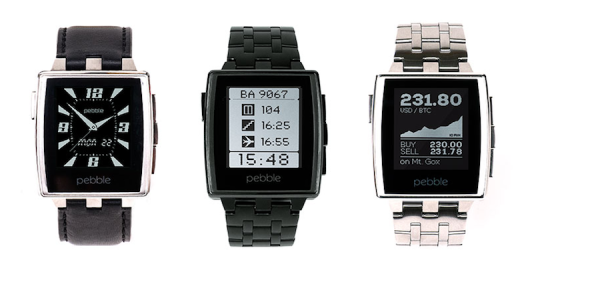 The Pebble smartwatch is one of the most valued smartwatches on the market at the moment, despite its E-ink display that some may consider to be reminiscent of early Kindle Keyboard days. At CES 2014, Pebble retained the 5-7-day battery life, waterproofing, backlight illumination, and Android/iOS compatibility that you love, but decided to give the Pebble a sleek, classic design that would make the watch appealing to consumers who want to merge tech and fashion.
The Pebble Steel now has a formidable name and will cost $249. Orders will start shipping on January 28.
LG Lifeband Touch Activity Tracker/Smartwatch
Apple's M7 motion co-processor, announced last Fall, gave iPhone fans hope for Apple's future fitness tech – but don't count LG out. The manufacturer went public with its wearable tech at CES 2014 and announced a fitness smartwatch that is compatible not only with Android, but also iOS. According to a tech source, the Lifeband Touch fitness tracker works on iOS with apps such as MapMyRun, MyFitnessPal, Withings, and RunKeeper. It also allows you access to calls and music controls, but don't expect it to replace or compete with Samsung's Galaxy Gear smartwatch.
Mophie Space Pack for iPhone 5/5s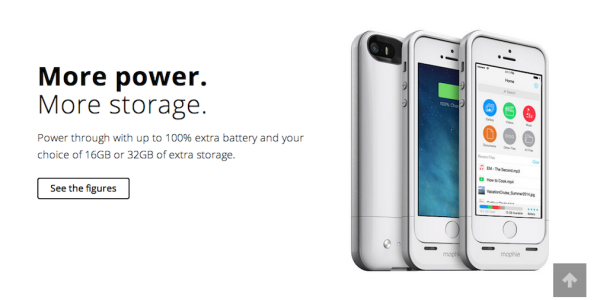 Mophie is known for its Juice Pack battery-charging cases for the iPhone, but the company is now shaking up the industry with its Space Pack. Available for the iPhone 5 and the iPhone 5s, the Mophie Space Pack provides the same great battery charging capability we all know and love, but has a new twist: it now comes with additional internal memory storage amounts from 16GB to 32GB. You can now connect the case to a Space app from Mophie where all your music, videos, and photos can be stored.
The 16GB Space case will set you back $149.95, the 32GB $179.95. The Mophie Space Pack goes on sale officially on March 14, with pre-orders already available.
WiTricity iPhone 5/5s Wireless Charging System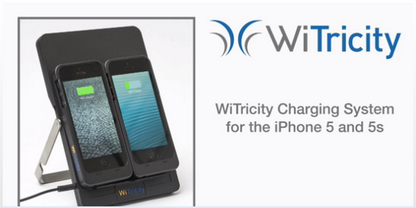 While wireless charging mats abounded in 2012, none of them led the way in multi-surface and proximity charging. In comes WiTricity's wireless charging system for the iPhone 5/5s. Not only can you perform traditional wireless charging, but you can even charge your device with the wireless charging hub mounted underneath a table or in a nightstand drawer or at a distance. It provides its own wireless charging sleeve or more for multiple-device charging and charges your iPhone without direct contact between the iPhone and the charger. Price and sale TBD.
Samsung NotePRO 12.2, TabPRO 12.2, TabPRO 10.1, TabPRO 8.4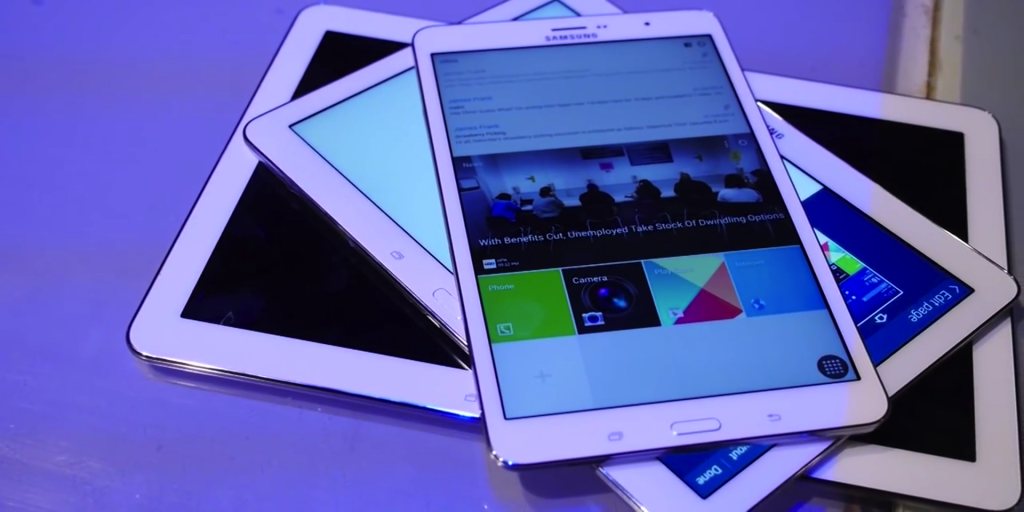 We wouldn't be at our best if we didn't place Samsung's newest tablets in the lineup of our top picks of 2014. Samsung's new NotePRO and TabPRO tablets are designed with high specs and uber-competitiveness in mind. There are two major types of tablets, the NotePRO and the TabPRO, and these two major types offer similar yet different experiences for those who either like the stylus experience (NotePRO) or those who do not (TabPRO).
Coming in with 12.2, 10.1, and 8.4-inch, LCD displays with 2560 x 1600 screen resolution, Qualcomm Snapdragon 800 processor, 3GB RAM, 9,500mAh battery (4,800mAh for the TabPRO 8.4 and 8,220mAh for the TabPRO 10.1), and between 16GB and 64GB of onboard storage with a microSD card slot for additional memory, Samsung's NotePRO and TabPRO tablets look to compete with the best of what Apple has to offer. With the high-end specs of these tablets, Apple will have to provide a response to Samsung later this year by besting the current specs of its own iPad Air and retina iPad Mini.
What is your top pick of CES 2014? We'd like to know your thoughts. Stick it in the comments below.
Deidre Richardson
Image Credits: Sergey Nivens/BigStock.com