The ability to make good decisions is one of the most revered qualities successful business leaders possess. Regardless of the size of the enterprise, the ability to look into the future and make sound decisions is one of the most respected qualities a leader can have. Important decisions impact employees, shareholders and the very future of the organisation.
People who understand their marketplace, risk and risk management tend to make to good decisions over and over again. Great decision makers have different management styles and come in different shapes, sizes and genders. Here are some of our favorite decision makers.
Warren Buffett – Berkshire Hathaway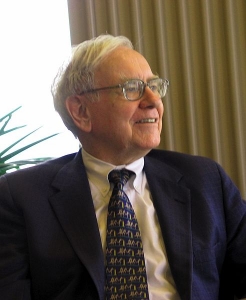 Buffett's renowned decision-making abilities have respectfully earned him the title of "the Oracle of Omaha." When Warren Buffett speaks, people listen. Be it his recent investment in  Goldman Sachs or other enterprises; when Buffet invests the smart money follows.
By his own admission, Buffet's greatest decision came at the ripe age of 25. The decision revolved around an $800.00 investment that would balloon into a $50 billion windfall.
One of Buffett's heroes was Benjamin Graham who authored the book The Intelligent Investor. Buffet followed Graham to Columbia Business School, where Graham was a part-time instructor. Three years after his graduation, Graham summoned Buffett back to New York to work for the prestigious investment firm Graham-Newman. When Graham asked Buffett to fill his leadership role, Buffett declined.
The Oracle wanted to return to Omaha and had $127,000 in his bank account, a tidy sum. Upon returning, family members asked him to handle their investments. Buffett declined but told them that they could each pony up $100 and praise him when their investments beat the market and criticise him when he came up short. Either way, his investors would have no input in his investment decisions.
Soon, investors from around the country and world were investing in Buffet under these terms. From this meager beginning emerged the world famous Berkshire Hathaway. By any account, the 25-year old Buffett made a brilliant decision that has affected his investors and the fate of thousands of companies and millions of employees.
Reed Hastings, CEO Netflix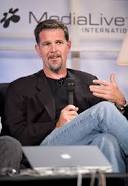 Founder and CEO of Netflix, Reed Hastings understands markets, shareholders and consumers. Hastings has seen his company teeter on the brink of failure only to re-brand his product and reap huge rewards while rebounding from the depths to enjoy a spectacular 2013. And, the future could be even brighter for the innovative television programming and video streaming company.
Netflix sputtered after converting from a video disc distribution company and plunging into the production and purchase of original television series to complement their streaming capabilities. By October 2013, shares of Netflix were up an astounding 430 percent in a recovery that left many analysts shaking their heads.
Marissa Mayer, CEO Yahoo

Mayer gets credit for tight financial controls and negotiating with the board to use $1.1 billion in cash to acquire Tumblr.  It was a key decision as Tumblr's assets played a big role in Yahoo's bounce back from $19.00 per share on December 29, 2013 to more than $40.00 per share one year later. Mayer's controversial management style lifted confidence in Yahoo's long-term future.
Jeff Immelt, CEO General Electric Co.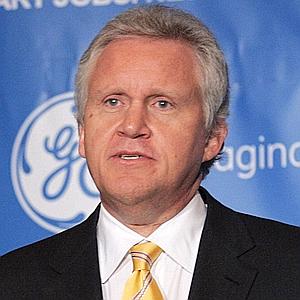 With 16 years of experience at GE, Immelt found himself standing alone as CEO on his commitment to convert the giant corporation into a green leader, a move that found little support among management.
Immelt explained his Ecomangination commitment; "There is a green lining among the current economic storm clouds and GE customers and investors are benefiting. Cleaner innovation and technology resonate in the marketplace, while we slash our own energy and water costs and emissions, further strengthening GE's competitive position and the advantage GE offers to its customers.
"GE will help build tomorrow's smart energy grid; help drive electric vehicles out of the labs and onto the worlds roadways; and work to build advanced, cleaner energy production in the U.S., India, China, and the Middle East at a mammoth scale. Nobody else can do this like GE can."
After 8 years, Immelt's courageous and responsible decision to embrace and enhance green technology has paid huge dividends. Revenues climbed 21 percent in 2008 alone. In 2008 alone, energy savings for GE totaled more than $100 million, proving that doing the right thing has benefits to shareholders and corporations.
Hiland Doolittle