The Caribbean's largest island, the Republic of Cuba, has initiated a number of far reaching economic reforms designed to improve the country's economy and appeal to international travellers. Tourists are responding with enthusiasm to the spectacular weather, the vibrant Cuban culture and an economy on the mend.
Through November, 2,546,851 foreign tourists had visited Cube in 2013. In November 234,266 international visitors flocked to Cuba's sunny shores. Importantly, the upswing in Americans and Cubans living in the US are listed under an "other" category for tourism purposes and not included in the tourist figures.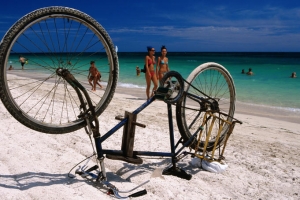 Since Fidel Castro's retirement, Cuba has worked to improve relations with the US. President Obama eased sanctions for Americans to visit the island nation through a number of new initiatives that took effect in January 2011. The Oficina Nacional de Estadisticas (ONE) reported that 98,000 American citizens visited Cuba in 2012, an increase from the 75,000 visitors in 2011.
Travel agents estimate that another 350,000 Cuban Americans and their family members traveled to Cuba in 2012. The Cuban government does not track the number of Cuban Americans returning to the island. The figure will be significantly higher this year as the Obama Administration has authorised flights to Cuba from more cities as Cuban airlines have become FAA compliant.
Canadians Lead the Way
The American embargo has not distracted Canadians from making Cuba a popular vacation destination. More than 850,000 Canadians have visited Cuba this year taking full advantage of the spectacular beaches on both sides of the island but especially outside Havana.
Great Britain ranks 2nd in Cuban travel with France and Germany in close pursuit. Visitors from Italy and Spain have decreased since the 2008 recession. In 2012, tourism from Spain declined 23 percent. Today, Spain accounts for about 2.8 percent of Cuba's annual visitors.
Obama Eases Travel Prohibition
President Obama approved easing of strict travel restrictions in January, 2011. Obama authorised a number of general and specific purpose licenses for US citizens, who have flocked to the country. Under the general license, a do-it-yourself, application that is quick and easy, the American traveler completes an application which is approved by Washington. Some documentation is required but the process is fast and simple. A general license to visit Cuba has no travel restrictions.
Other general purpose licenses include:
Professional Research Travel License under which the licensee must conduct thematic research for public dissemination.
Educational Travel Licenses entitle US college and university faculty, staff and students, to visit for academic purposes.
Religious Travel License allows US churches, synagogues, mosques or other religious organisations to serve as the host for the purpose of observing and participating in Cuban religious practices.
People-to-People Licenses are arranged by travel agencies who organise and create guided tours of Cuban life. Between 9:00 a.m. and 6:00 p.m. visitors interact with Cubans in varying lifestyles.
What To Expect in Cuba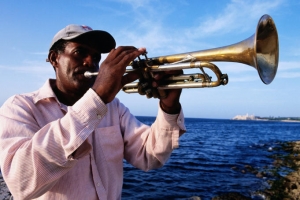 Cuba was hit hard by Hurricane Katrina. The country's infrastructure is below standard of most developed economies. The country has recently begun to privatise certain aspects of Cuban life and certain elements of tourism. This includes many restaurants which were previously controlled by the state.
Hotel accommodations vary and are limited. Hotels do not offer free Internet access but many do offer pay-for-use access. There are great hotels and some not-so-great hotels on the island. It is recommended that guests speak with travel agents or experienced travelers to get insight into the accommodations.
International tourists can rent houses along magical beaches or in cities. Another popular tour involves tour boats that circle the island stopping at great destinations. The food is reliable and Internet access is available on these boats.
All travellers agree that Cuba is a unique tourist and vacation attraction. In many ways, the country is unspoiled with remarkable white beaches, crystal clear water and a surprising amount of privacy.
Music and dancing area big parts of the Cuban culture. The Havana nightlife is an unforgettable experience but all aspects of Cuban life include music. Havana has an international feel but in Santiago de Cuba, the country's second largest city, horse drawn carts ramble down the main streets.
A visit to Cuba offers a timeless and exciting look at life in a different era.
Hiland Doolittle