1. Livescribe 3 smartpen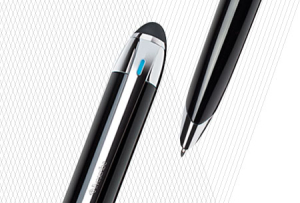 The pen that turns your physical notes into digital ones on the fly. It features handwriting recognition, so as you write on paper, you will see the mobile app write the same text on screen. Another nifty little feature is the audio record function. Your notes will be rich with material as you can replay your notes while listening to the audio recording from the time you wrote it. Truly the must have gadget for any college student or for those business meetings.
2. Samsung Galaxy Note 3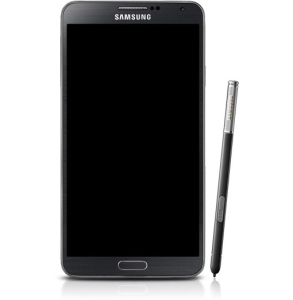 This is essentially a computer in your pocket with the added bonus of a gorgeous 5.7 inch Wacom pen sensitive screen. You can take notes anywhere with the accompanied pressure sensitive pen that stores itself away within the device. The smartphone will also alert you if you walk away without re-attaching your pen so you'll never lose it. Your handwriting can be recognised by the device allowing your notes to be searched so you'll be able to open any note quickly and easily. Who needs sticky notes anymore?
3. Kensington Proximo Tag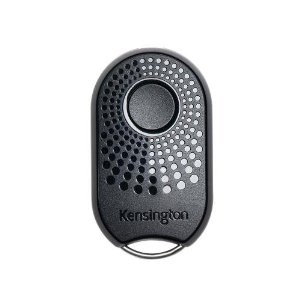 Ever lose your phone or your keys? The brief moment of panic that follows can be overwhelming. That won't happen again with the Proximo fob and the Proximo tag from Kensington, the kings of hardware security. The fob works by activating your phone's alarm with the press of a button so you'll always know where to look. Meanwhile the Proximo tag attaches to your key ring but allows your phone to track it's location so you'll never lose your keys again. You could however, attach the tag to anything you don't want to lose. Those daunting days of losing something are far behind us.
4. Fitbit Flex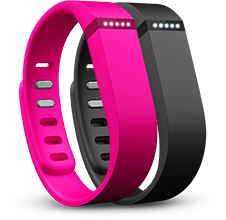 It's now 2014 and you probably want to change something about yourself, like becoming more active and living a healthier lifestyle. With this latest piece of wearable tech all that becomes more enjoyable. Attach it to your wrist like a watch and it tracks your activity day and night. Everything from distance walked, steps taken, stairs climbed, hours slept and even how many times you've been woken up. It sets goals for you and allows you to track how you're doing all from within an app for your smartphone. Personal alarms will gently vibrate your wrist so it only wakes you up and not your partner.
5. Apple's iPad Mini with Retina Display

I'm sure you've all heard about iPad minis and high resolution retina displays but when you put the two together, you get an amazing portable experience. There is very little competition for this beautiful yet very portable 7.9 inch display device. Read news, take pictures, play games, watch youtube videos, iMessage your friends and make facetime video and audio calls. For those long commutes and plane journeys this device makes you feel like you haven't left home.
6. Narrative Clip (Formerly Memoto)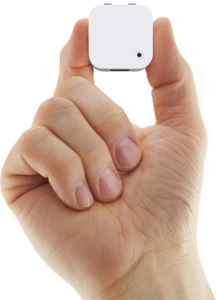 Let's face it we live in an age where sharing photographic moments of our daily lives is normal routine for most. Fresh off the line of wearable tech comes Narrative Clip. This device has half the size of a playing card can be attached to your shirt while you go about your day. It snaps 5 mega pixel photographs every 30 seconds and keeps track of the location of each shot. It organises the massive amount of photos chronologically so you can revisit each moment again and share it online. Capture moments you'll cherish like first time meeting your future wife, first kiss or your child's firsts steps. Nothing is forgotten with this really thoughtful gadget.
7. Lytro Camera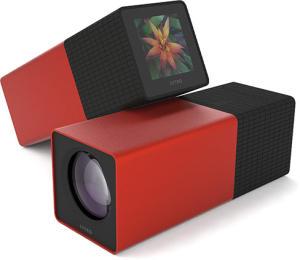 Did you ever take a great photograph but later discover it's blurry because it's not in focus? Well this little beauty can snap pictures that you can refocus after you take the photo. Yes you read that right. It doesn't just capture light going straight into the lens which would produce a normal 2D photograph. No, this actually captures the entire light field which allows it to see any object at different focal lengths. When you open the picture on your computer using the Lytro software or mobile app you can click on different parts of the image and that part will come into focus.
8. Amazon Kindle Paper White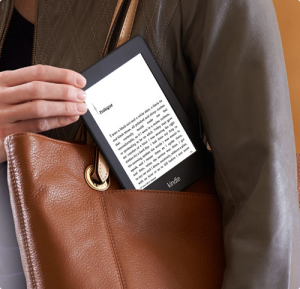 I personally love this. If you enjoy reading books but don't have the space to lug them around everywhere then this is for you. It turns your entire book collection into a paper thin lightweight device that seemingly runs for days without charge. Because of its e-ink technology it can run for hours without draining the battery. This device also comes with a backlit display so you can read at night without the lights on, perfect for reading in bed.
9. Wacom Inkling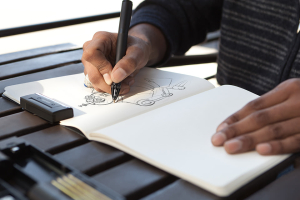 For those who love the digital art world but still find themselves using pen and paper then this is for you. If you clip this small device onto any piece of paper it will digitally record everything you write and draw. You can plug it into your computer to access the vector images of your physical artwork. Perfect for digital colouring or linework later on.
10. Phillips HUE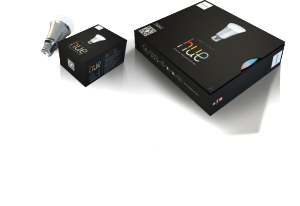 This is standard room lighting infused with modern technology. Imagine a room where you can control the brightness and colour of the light all from within your smartphone. You can create the perfect study environment or increasing the amount of white in the light you can get better photographs at night time. Make your dinner at home more romantic with a touch of red. The lights are connected to your home's wifi internet connection so you can make it seem like you're home even though you're miles away.
James O'Reilly